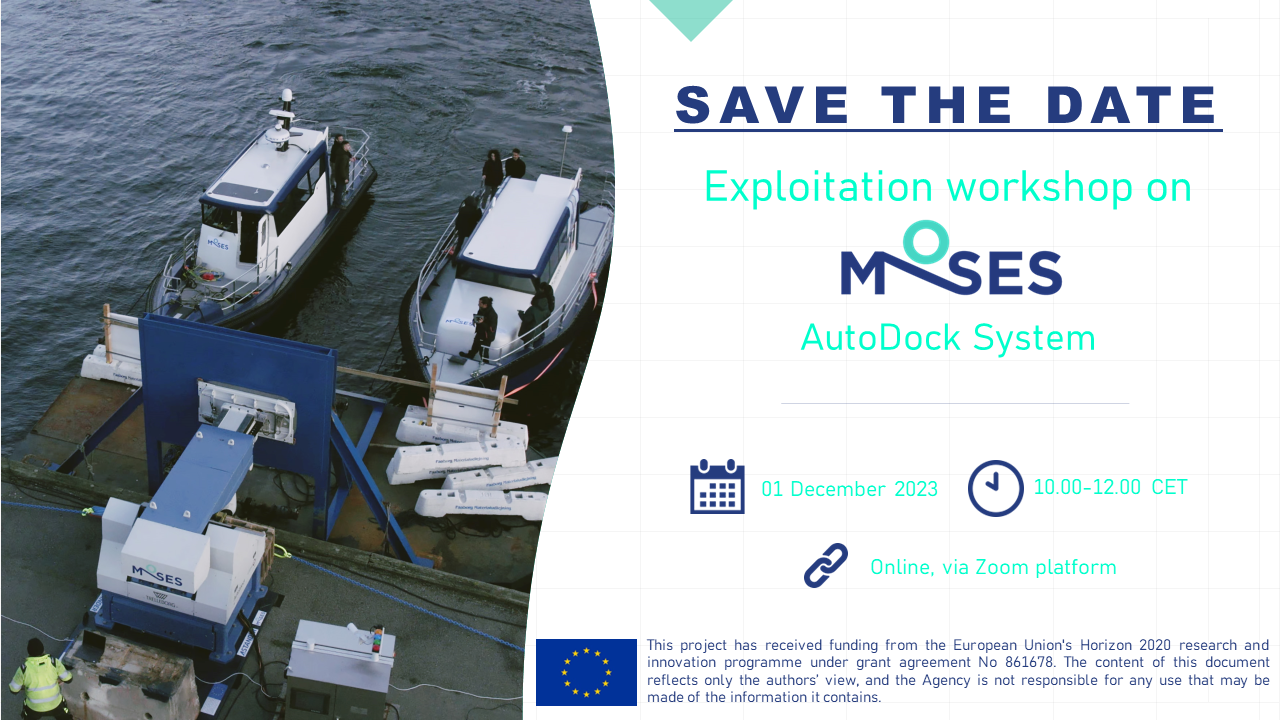 The Exploitation workshop on MOSES AutoDock System will take place virtually on December 1st, 2023, at 10.00-12.00 CET, via Zoom platform.
MOSES is a three-year H2020 project, that aims to significantly enhance the Short Sea Shipping (SSS) component of the European container supply chain by addressing the vulnerabilities and strains that relate to the operation of large containerships.  Α a two-fold strategy has been followed, that aims to reduce the total time to berth for TEN-T Hub Ports and to stimulate the use of SSS feeder services in small ports that have limited or no infrastructure.
Several Innovations have also been employed, studied and tested in real life conditions towards paving the way for the future of Short Sea Shipping.
The third and final demonstration was related to the ability of the AutoMoor unit to autonomously moor a barge (acting as a containership) that was tugged from a predefined point by two workboats, one of them being fully autonomous. The autonomous tugboat was retrofitted with various sensors, which were feeding the workboat's Auto Pilot. The ability of a Shore Tugboat Control Station mock-up to monitor the process was, also, tested in real time.
The Exploitation workshop on AutoDock System aims to present the corresponding pilot demonstration outcomes and gather stakeholders' viewpoints on how MOSES can sustain a roadmap for post-project exploitation.
The event agenda is available here.
Registration is free of charge but required. Please use the link here to register and receive the connection details!